There are many highly successful start-ups with no IIT or IIM founders in the panel and are doing far better than the ones which are founded by IITians or IIMians.
BookMyShow:
BookMyShow is a customer obsessed venture founded by Ashish HemRajani in the year 2007. BookMyShow gets approximately 500 million page views per month. Around 37-40 million new visitors visit BookMyShow. This startup has as many as 250+ employees. In the year 2014, BookMyShow entered the 1000Cr valuation club.
Directi:
Directi was a startup. Now, it has transformed itself into a global web products enterprise. It has thousands of employees under its aegis. Bhavin Turakhia, the CEO of Directi founded it in 1998. Till date, Directi's value stands at an estimated over $300 million. With over 50,000 channel partners and 1,000,000 customers, Directi is all set to a phenomenal global journey.
CarTrade

CarTrade is an online auto classifieds platform serving as a marketplace for users interested in buying and selling new and used vehicles. Founded by Vinay Sanghi in the year 2009, this website connects customers and dealers where both the categories cherish win-win situations. CarTrade has 250+ employees. So definitely a win-win situation for cartrade as well. With over 4 million monthly visitors, CarTrade seems to flash and flash hard.
Pinstorm
With headquarters in Mumbai, Pinstorm is a digital advertising firm founded by Mahesh Murthy with several regional offices in Indian cities of New Delhi and Bangalore.
Twist Mobile
Something the gamers were wishing happens and ta-da there is Virat Khutal who is neither an IITian nor IIMian. Twist Mobile is an Indore based startup founded in 2009 by him. Twist Mobile is a mobile gaming company with 'Mass offline mobile gaming' as its USP. Users can compete with one another at a common venue and enjoy the gaming experiences.
Freecharge
Founded in 2010, FreeCharge is a leading Digital Payments platform in India. Founder Kunal Shah says persistence may help you but entrepreneurs need more than persistence. As by news reports, he sold it Snapdeal for a whopping $400 million, the largest deal to date in India's consumer internet space. Enough said.
PayTm
With absolutely no connection with the IITs or IIMs, founder Vijay Shekhar Sharma made his way to the top with PayTm reaching everyone in the digital world. The journey from one97 to PayTm whose current value is a little over $3 billion in the market in 2016.
Oyo
Oyo has a dream success story with the passionate and ambitious founder Ritesh Agarwal. They are making profit on every room sold. Currently, the average booking rates of the rooms range from Rs 1,400 to 1,800. Ritesh Agarwal says that their team has delivered a 15x YoY growth with 2.3 million booked room-night transactions in the first quarter of 2016.
Freshdesk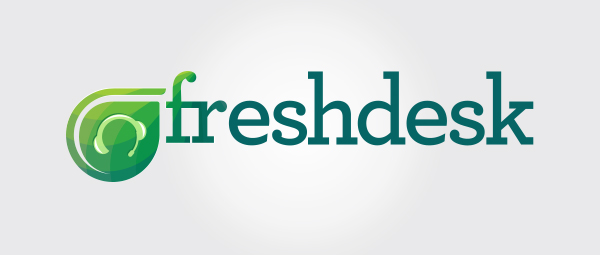 "When I started the company I told my wife that I am not starting a company for me to buy a BMW, I am starting a company so that all my employees can buy BMWs." – Girish Mathrubootham, Freshdesk.
Games2win
An online gaming company based out of Mumbai, Games2win is one of the top 20 online gaming businesses in the world according to ComScore. Games2win has had three successful financing round in addition to a secondary sale of its shares to new investors last year. This is what making a start-up and building it means. Despite no IIT or IIM tag, it is indeed get funds, that too huge ones.
LikeLoveQuotes.com
An Indian Start-up with 10 Million Hearts and Counting…
We are social creatures and most of the time our life is dull without a relationship. Often it is seen that a slightest failure in relationships makes life dull and stressful. There comes a very different portal namely LikeLoveQuotes.com, with its base in New Delhi. The portal which offers day to day beautiful relationship advices, rich relationship quotes is managed by the parent company Reckon Mind Consultancy Services (P) Ltd (RMCS). With a punch line of – "Divided by Regions, United with Love", the portal is confident to bring positive shines in people's life across the globe.
Kobster
Being the pioneer of Indian business to business E-Commerce industry, this company is on a mission to simplify the sourcing needs of businesses and resellers through technology.
What started as an idea in 2012 has flourished into a company which has enabled 5000+ businesses to shop online. From being incubated at PayPal's prestigious Start Tank Programme to getting funded, Kobster today is a team of diverse young individuals with an ambition to build a great company.
With a vast catalog comprising lakhs of genuine products across wide range of categories, kobster's customers span across industries including Information Technology, Hotels, Manufacturing, Facility Management, Construction and Healthcare.
With Kobster Elite, Kobster is transforming the lives of procurement managers and resellers by letting them discover new products, procure at bulk, centralize sourcing, cut cost and analyze spends by intelligent reports & analytics.
WebEngage
Webengage is a suite of tools for customer engagement on your website.  It includes three very simple to configure and modify tools called  Feedback, Notification and Survey. While the nature, purpose and the  usage of these widgets is very simple, they have tremendous capabilities  in terms of engagement needs of your business with your customers.
While  Feedback is a general hear-back-from-the-customer tool which lets the  voice of your customers reach out to you, with regard to the specifics  you are interested about(or you can configure it to seek any general  advice/suggestion/feedback), Notification and Surveys provide you  extreme capabilities to highlight very specifics to the target audience.
Instamojo
Instamojo Inc. is a web-based Indian startup payment gateway, founded in 2012 by Aditya Sengupta, Akash Gehani, Harshad Sharma and Sampad Swain. It is based in Bangalore, India. Instamojo sells digital goods and collects payments online. Instamojo offers a payment gateway product. The company claims to provide services to 100,000+ businesses across India to collect payments online and over 1.2 million people have made transactions.
It primarily provides customers a platform to sell digital goods by listing the item on the website and sharing the web link with others. Instamojo pays the seller 95 percent of every successful transaction for digital goods and 98.1 percent of every successful transaction for physical goods and products not hosted on their servers.
Swain, co-founder at the startup said he got the idea for Instamojo when he started a newsletter containing video interviews of entrepreneurs. The company was selected in the fifth batch of 500 Startups in October 2012 and has received funding from angel investors like Rajan Anandan, VP & MD of Google, South East Asia & India and Sunil Kalra. Instamojo secured $500,000 in 3 rounds from 8 investors of which the most recent one was the Series A funding on November 13, 2014. The amount of which however remained undisclosed and was led by Kalaari Capital.
Hungama
Hungama Digital Media is a company headquartered in Mumbai. The company was first launched in 1999 by Ashish Kacholia, Hiren Ved, Lashit Sanghvi, Rakesh Jhunjhunwala, and Neeraj Roy as an online promotions agency. The company has since grown to where they also serve as an aggregator, developer, publisher, and distributor of Bollywood and Asian entertainment.
The company first launched in 1999 as "Hungama.com", a promotional marketing portal. In 2000 the company acquired Indiafm and in the following years began to work marketing campaigns for companies such as Coca-Cola and Nike. In 2007 Hungama launched their gaming portal and in 2009, the company re-launched their website and company name, changing it to Hungama Digital Media Entertainment. In 2012 Hungama Digital Media Entertainment launched Artist aloud!, a digital platform for artists and music fans.